Care to Help? Ways you can assist the Sisters!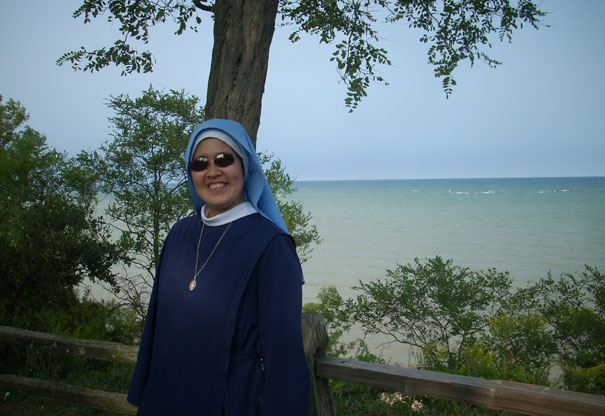 Thanks be to God! The Sisters were able to purchase a home across the street from our Motherhouse in Port Sanilac. This home will provide dwelling for our postulants and novices, until further expansion is needed. We have dedicated our new home to St. Joseph, Patron of the Universal Church.
Thank you, St. Joseph. We have finished the renovation of St. Joseph's House, by refurbishing the double car garage into a larger chapel to accomodate the community for prayer and Adoration of the Blessed Sacrament. The kitchen was remodelled and the bedrooms made ready for our new novices. We are grateful to all those who gave of their talent and time to this project.
As we move forward, you can assist the Sisters in the following areas: Vocational Expenses and Outreach Ministry. We are hoping to set up a "Soup Kitchen" in our area soon to help our fixed income Seniors and also lower income families.
You can safely donate through Paypal, or send a check to our mailing address:
Sisters of Our Mother of Divine Grace7066 Main StreetPort Sanilac, MI 48469
The Sisters are grateful for your help and will keep you and your intentions in our prayers!